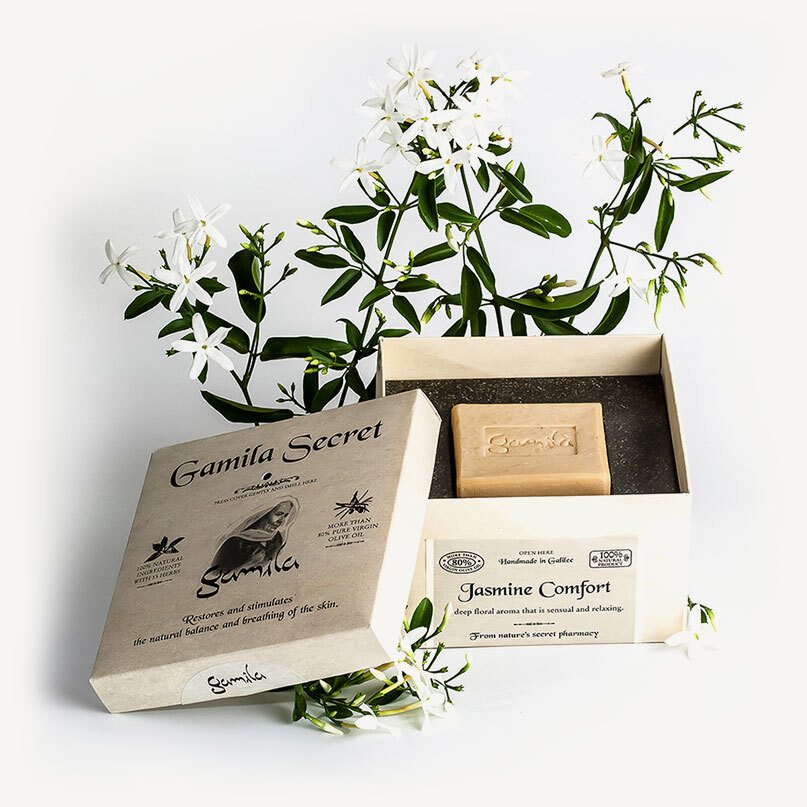 Jasmine Comfort
115g
Hydrates and strengthens the skin
Description
Key Benefits
Ingredients
Gamila Secret Jasmine Comfort Cleansing Bar is handmade with 100% natural ingredients of the purest cold pressed vegetable oils and Gamila's secret herbal formula that has healing, nourishing, deep cleansing and softening properties. It has a sweet, fresh scent with a calming, healing and restoring effect. Jasmine Comfort Cleansing Bar stimulates the skin's natural hydration balance and strengthens the skin, which helps improve elasticity, resulting in a clearer and firmer skin with reduced pores.
Jasmine
Jasmine is a flowering vine or shrub from the olive family. It is best known for its aromatic flowers which are used heavily in perfumery and aromatherapy. With powerful moisturising properties, Jasmine oil provides a natural hydration to the skin without clogging pores.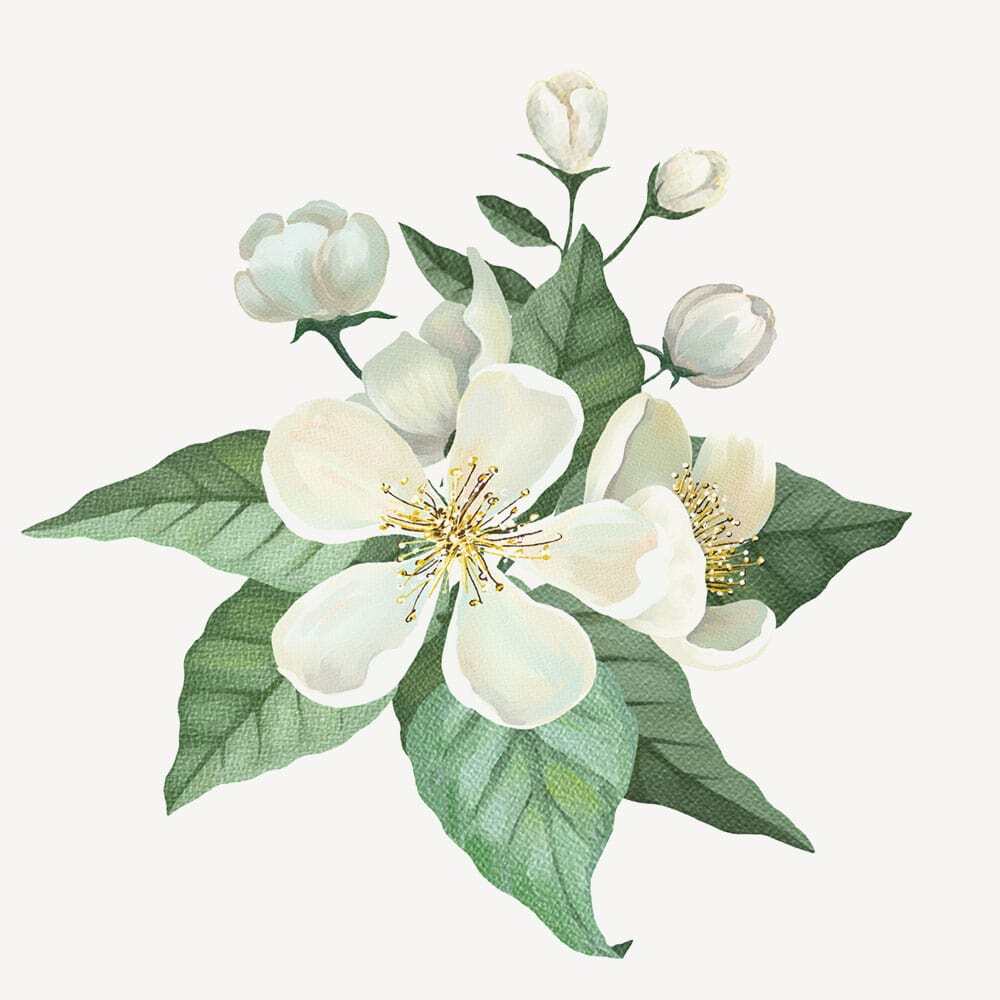 How to Apply
1. Moisten your face with warm water, massage the Cleansing Bar between your hands until a rich, creamy texture appears. 2. Massage the cream through your face and body for about 30 seconds. 3. Wash your hands and lather again. 4. Rinse thoroughly. This Cleansing Bar can be used once a week as a facial mask: leave the cream in 10 minutes and rinse then. Perfect for cleansing face, body and intimate parts, for shaving, hair removal and for children.