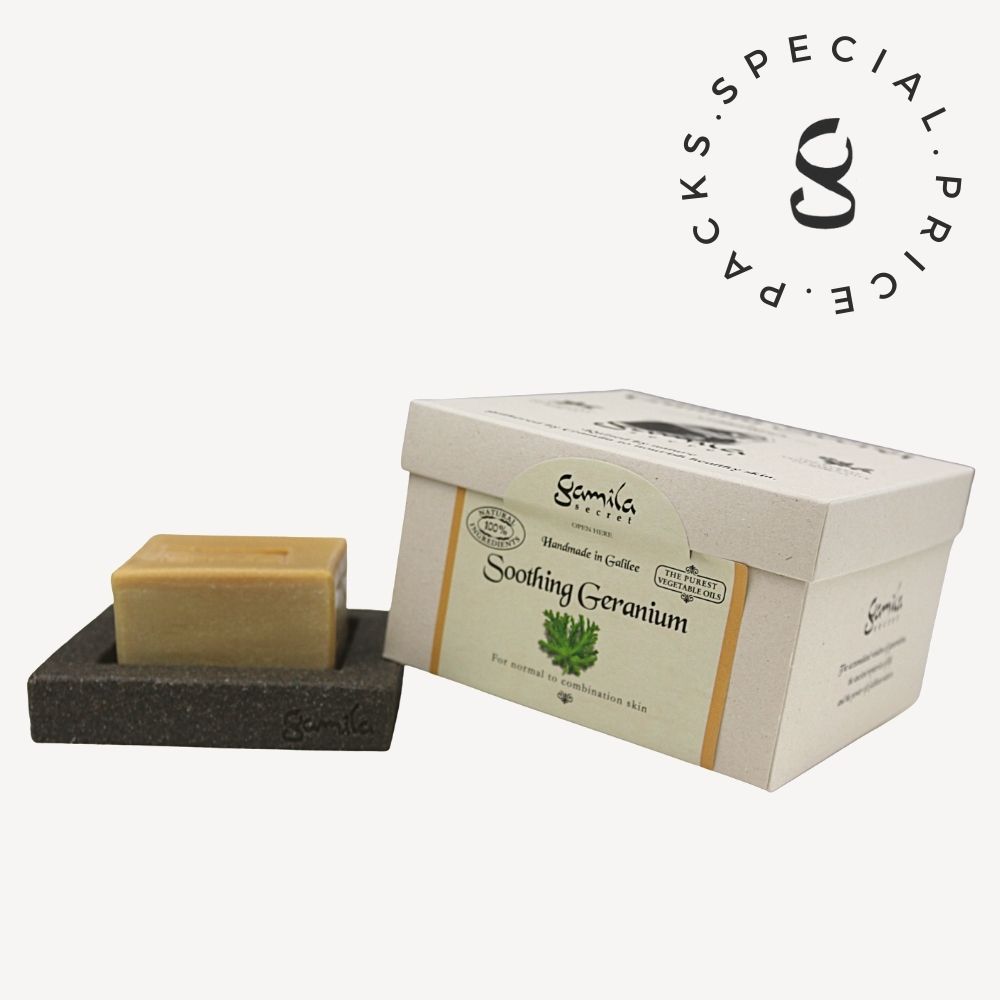 Soothing Geranium Soap Bar & Dish Set
Soothing Geranium natural soap and the exclusive Gamila dish
Description
Key Benefits
Ingredients
The Gamila Secret Soothing Geranium Cleansing bar (115g) is handmade with 100% natural ingredients and 75% of pure olive oils and a mixture of Gamila secret formula. This natural soap has a warm green, flowery fragrance with harmonising properties. It is an astringent so it helps to maintain a good and healthy skin. Packaged beautifully by hand with recyclable and eco-friendly paper packaging, this soap has a 14-hour cooking process and a drying period of 4 to 6 months, resulting in a unique soft structure. In this special set, you get your natural, handmade soap as well as the exclusive Gamila Secret soap dish (9.8 x 9.8cm) which is perfectly designed to keep your cleansing bar in optimal condition and make it last longer.
Geranium
Geranium is known to effectively eliminate dead cells, tighten the skin, promote the regeneration of new skin, and diminish signs of ageing. It contributes to the health of the skin cells and gives a healthy skin glow.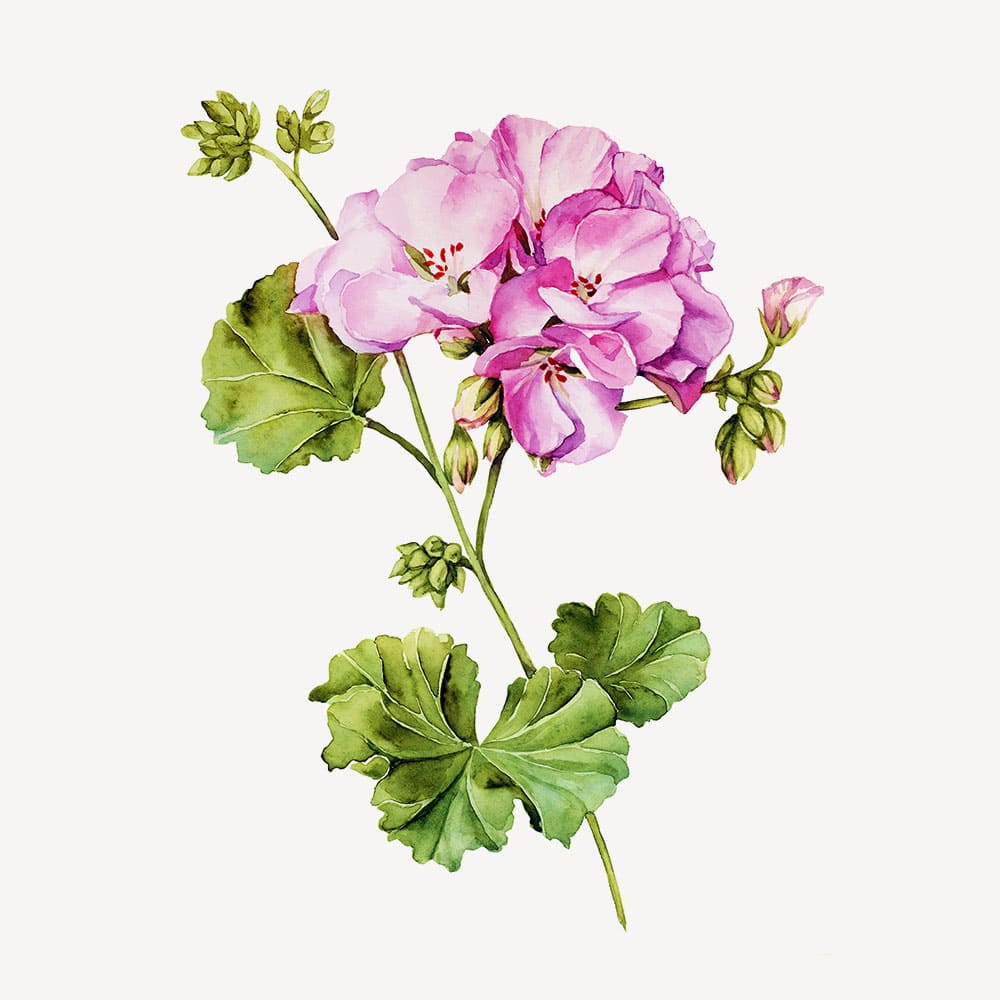 How to Apply
1. Moisten your face with warm water and massage the soap between your hands until a rich, creamy texture appears. 2. Massage the cream through your face and body for about 30 seconds. Since our natural soap has a higher pH it is recommended to keep it away from your eyes. 3. Wash your hands and lather again. 4. Rinse thoroughly. This Cleansing Bar is a multi-purpose skincare product. It can be used once a week as a facial mask - just leave the cream on the skin for 5 minutes and rinse afterwards. It is the perfect natural cleanser for the face and body and is also great for shaving, hair removal and children.