Our mission of female empowerment
Gamila Secret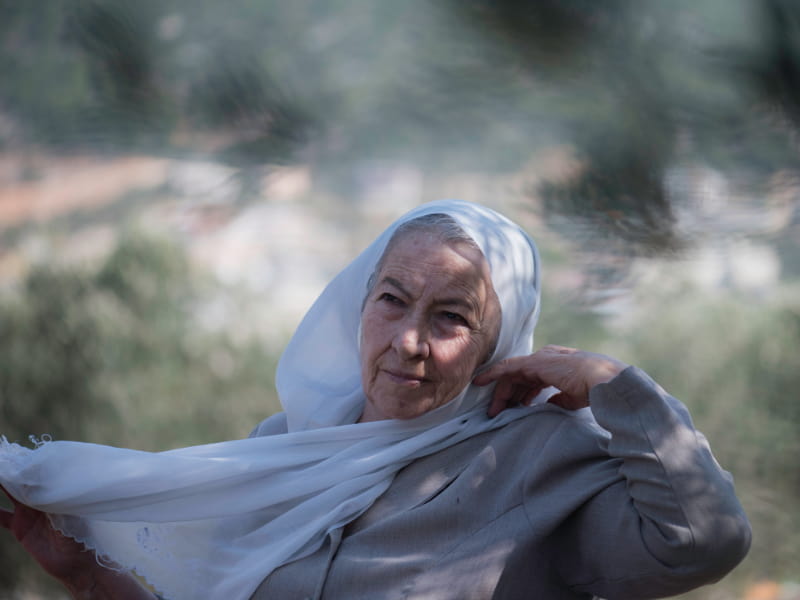 Founded by a unique and inspiring woman, Gamila Secret is a women's brand at its core.
Gamila Hiar, our founder, grew up in the Galilee region, Northern Israel. During her youth, she lived in harmony with people from different religions and faiths, such as Muslim, Christian, Jewish, and her religion, the Druze. It is in this atmosphere of peace that Gamila discovers her true passion and purpose, the healing power of nature.
During her youth, Gamila travelled on foot across most of the State of Israel in search of information on the healing capacity of herbs and oils found in her country and how to put them at the service of the people. This was considered a very unusual pursuit and journey for a woman at that time and culture, which raised some social resistance to Gamila's actions. However, Gamila has never conformed. She stands for her beliefs and fights for social justice.
In Israel, especially in the Druse religion, women are deprived and discriminated against. Although Gamila has lived in peace with the communities surrounding her, she has always believed the prospects were unfair to women. That is why Gamila Secret is grounded on her strong personal values: a strong social leadership for feminine emancipation, a culture of peace and collaboration in a world of conflict.
Gamila Hiar works tirelessly to educate and employ women, her mission is to improve the diversity, equity, fairness, and inclusiveness of the job markets. Furthermore, Gamila Secret only employs women from Arabic cultures in its production line in the factory.
As an Arabic woman herself, Gamila understands that women, especially in her culture, have to struggle against social resistance towards financial emancipation and personal satisfaction being mothers and workers. She has become a strong advocate for women's rights and has helped more than 2,500 women per year while sharing her experience on talks and keynote speeches on the importance of skills development for women's entrepreneurship.
Gamila Secret works in close connection with a local school to allow girls to participate in soap production processes, integrating those with special needs. Also, the partnerships with universities and other non-profit organizations through grants to enhance scholarship opportunities are ensuring that women students can build a better future in that reality. These initiatives have opened opportunities for other companies to partner with schools bearing in mind Gamila Secret's achievements, bringing opportunities for social equality and systemic change for underserved special needs children and youth.
At Gamila Secret we believe it is important to keep fighting for women's rights and to keep contributing to a fairer and more equal world. That is why International Women's Day maintains its relevance as a day to remember and empower all the women in the world.

---
Discover what Gamila Secret has to offer