How to add Face Oils to your skin care routine
Tips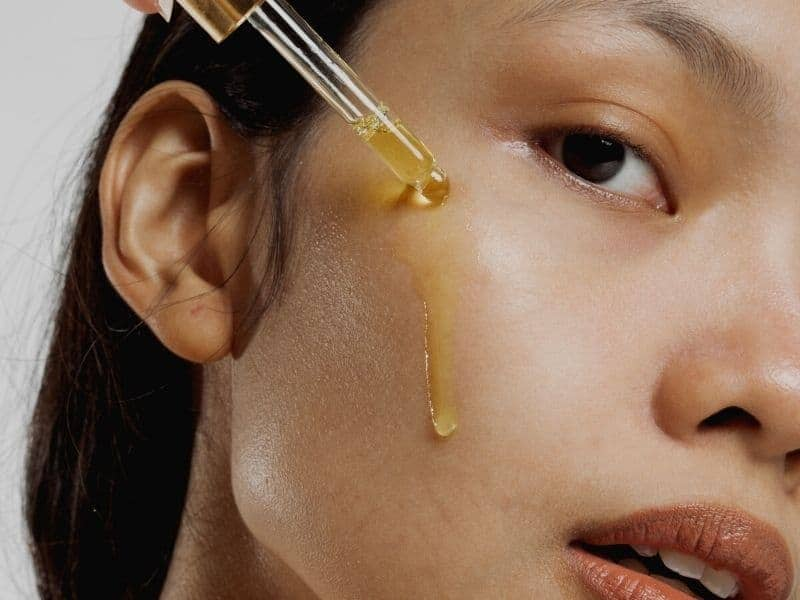 Face Oils might be daunting to many people, especially if you have oilier skin. But they can be the secret to achieving healthy, radiant skin no matter your skin type. Face Oils are full of nutrients like vitamin C, essential fatty acids and antioxidants. They penetrate deeply on the skin to transform and protect, helping to build a more resilient skin layer known as the lipid barrier.
However, it is important to know the best to add Face Oils to your skin care routine and how to best apply them to get the best results.
How to apply Face Oils and incorporate it in your skin care routine?
One of the easiest ways to do it is to combine Face Oils with Serums or Moisturizers to get enhanced effects. You should combine with a serum if you want to treat a specific skin condition, or with moisturizers if your main goal is to lock in hydration.
Should you put the face oil on before or after moisturizer? Because the oil is the heaviest product in your routine, it's able to penetrate your moisturizer, allowing it to reach your skin, but the reverse isn't true. If you want to really amp up the moisture, apply your oil after applying moisturizer onto damp skin.
It is also important to choose your moisturizer according to your skin's needs. You can use face oils after applying your face serum and, if necessary, use oils to spot-treat dry areas, rather than applying all over the face.
Another effective way to use face oils is to apply them before going to bed to let the skin soak it up overnight and provide protection during the day. This is especially important for oils that increase skin sensitivity to the sun or thicker oils that leave an oilier look on the skin. But if you suffer from dry skin, you can use the oil as a make-up primer to give the skin a healthier a more natural glow.
It is also important to consider the way you apply the oil to your skin. You shouldn't be rubbing the oils into your skin like you would a moisturizer. Instead, dab or pat the oils, pushing them into your pores, rather than just sliding them around on the skin's surface. This will help your skin absorb the oil and make use of its benefits much quicker. Also, you don't need a big amount of product to achieve the best results. A couple of drops is all you need because face oils contain a high concentration of nutrients.
Finding the right Face Oil for your skin type or skin condition
This might be the main key to add Face Oils to your skincare routine and getting all the best benefits. Also, finding the right products and ingredients for your skin is the secret of all successful skin care.
> Mature Skin
With age, the skin tends to lose more moisture, and this emphasizes the appearance of wrinkles. It is also important to find oils rich in antioxidants that boost collagen production to improve skin elasticity.
In this case, it is recommended to use Argan Oil and Rosehip seed oil. At Gamila Secret we use Wild Rose Oil which is a natural source of Vitamin C and it helps to fight signs of ageing and pigmentation. It improves the skin by stimulating the production of collagen and is gentle enough for dry and mature skin.
> Dry/Dehydrated Skin
This is the case where Face Oils might be the most common ally because they help to deeply moisturize the skin and keep it hydrated all day long. For Dehydrated skin you can all combine with a hydrating serum to amplify the results.
For these skin types it is recommended to use Argan, Olive or Jojoba oil.
> Oily or Acne-prone Skin
This might be the most controversial use of Face Oils, but oils can help balance your skin's oil production, get rid of excess oil on your face and minimize the appearance of pores. It can also help to use an oil-based cleanser on your routine that is hypoallergenic, non-comedogenic and designed for sensitive skin for the best results.
For oily skin, you can use Macadamia, Jojoba, Tea tree, and Camellia flower oil.
> Sensitive Skin
Face oils have anti-inflammatory properties, which means they can calm the skin and reduce rashes. But with this skin type, it is important to test the products before you apply all over the face as we've talked about in our previous blog post.
If you have sensitive skin, you can try Primrose, Argan or Yangu oil. At Gamila Secret, we also work with Lavender with our Original Face Oil which has numerous skin care benefits, including antioxidants, which can detox the skin and reduce inflammation as well as antimicrobial properties, which are suitable for healing skin. Lavender can also be used to help control dry skin-related ailments like eczema, dermatitis, and psoriasis.
To sum up, to add Face Oils successfully to your skin care routine you need to find the right ingredients for your skin type or condition and then combine them with serums and or moisturizers, apply before bed, do some target treatment and dab or pat it on the skin to get the most out of its benefits.
---
Sources: Dermstore.com; Lorealparisusa.com