Spearmint Sparkle Natural Soap - Best Eco-niche New Product
Gamila Secret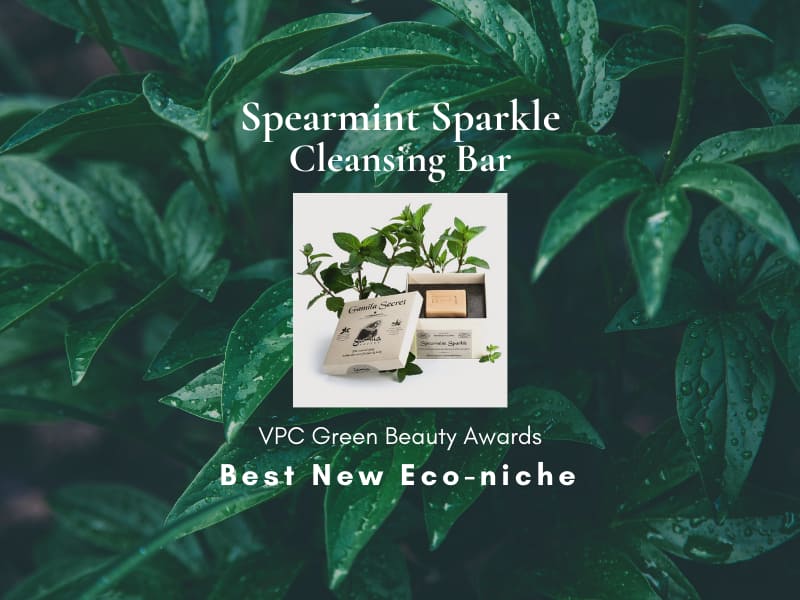 We are so excited to announce that our Spearmint Sparkle Cleansing Bar has been recognised as the Best New Product - Eco-niche by the VPC Green Beauty Awards from Revista VPC - Ventas de Perfumería y Cosmética (Spain).
The first VPC Green Beauty Awards aim to showcase how much is being done for sustainability and ecology in the beauty and cosmetics sector. From L'Oréal to Estée Lauder, in its first edition there was a total of 65 companies and 59 products registered. The jury praised the high level of the applications and described the different proposals as "very interesting and exciting about the future of the planet."
The Gamila Secret Spearmint Sparkle cleansing bar is handmade with 100% natural ingredients with a blend of Gamila's secret herbal formula and purest vegetable oils. It is made from 75% pure edible olive oil and other types of oils.
This natural facial soap is suitable for combination to oily skin types and can help soothe the skin, refine pores and heal acne. It contains chamomile extract which has Azulen with calming and softening properties.
Discover the awarded product
here
.