Celebrate Women's Day with Gamila Secret
Gamila Secret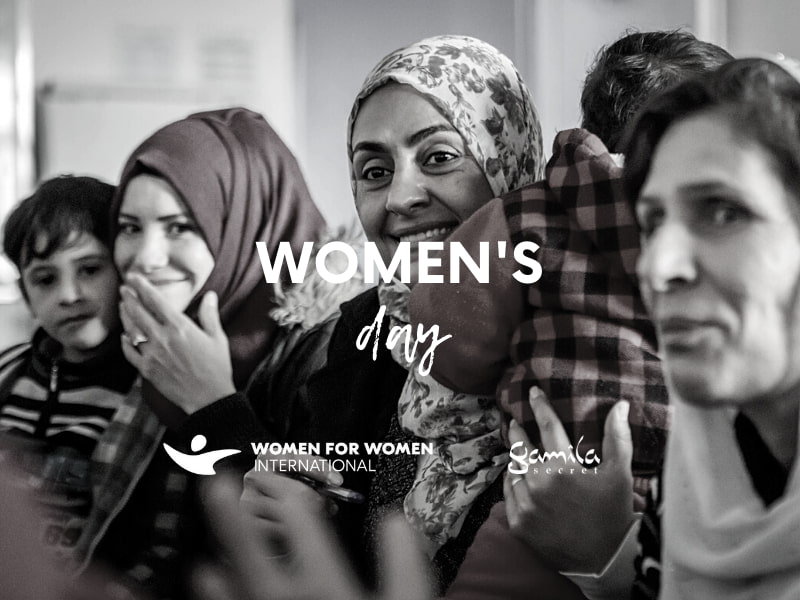 Another year, another International Women's Day to celebrate with Gamila Secret.
Founded by a unique and inspiring woman, Gamila Secret is a women's brand at its core. Gamila Hiar, grew up in the Galilee region, northern Israel. She lived in harmony with people from different religions and faiths during her youth. In this peaceful atmosphere, Gamila discovers her true passion and purpose, the healing power of nature.
Although Gamila has lived in peace with the communities surrounding her, she has always believed the prospects were unfair to women. That is why Gamila Secret has grounded on her strong personal values: a strong social leadership for feminine emancipation, a culture of peace and collaboration in a world of conflict. Learn more about Gamila's initiatives in our previous blog post.
So, this year is a special one for us because we are celebrating this important day in association with the non-profit organization Women for Women International.
Women for Women International supports the most marginalized women to earn and save money, improve health and well-being, influence decisions in their home and community, and connect to networks for support. By utilizing skills, knowledge, and resources, she can create sustainable change for herself, her family, and her community.
Women for Women International has been helping women in areas affected by war and conflict rebuild their lives for 27 years. Their year-long program provides women in eight countries (Iraq, Afghanistan, Rwanda, Democratic Republic of Congo, Nigeria, Bosnia & Herzegovina, Kosovo, South Sudan) with vocational skills and business fundamentals.
Since its inception, Women for Women International has reached more than half a million women. This support has had a ripple effect on millions of community members.
So, from the 8th to the 15th of March, 5% of all sales on Gamila.com will be donated to Women for Women International.
Be a key member of change in women empowerment around the world.
Together we can change the world. One woman at a time.
Women for Women International: https://womenforwomeninternational.de/ | UK website: https://womenforwomen.org.uk/